Welcome to Cabañas de la Iguana, a magical hotel in Ayampe, Ecuador. In addition to the luxuries of our hotel, Ayampe offers secluded beaches, a fresh water river, and a flowering tropical forest. Our hotel in Ayampe is located on the northern border the "five hills" region at kilometer 86 of the famous "Route of the Sun" highway.
Our Hotel: Ayampe, Ecuador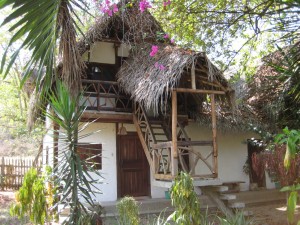 Cabañas de la Iguana is one of the oldest and best established hotels in Ayampe. You will be treated to your own cabaña with a private bathroom and hot water. You can relax in your hammock, enjoy local delicacies in our restaurant, cook your own food in our kitchen, or use our Ayampe hotel as your base for exploring the region.
Local Activities from Our Ayampe Hotel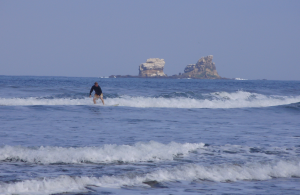 From our hotel, Ayampe and the region stretch out for you like an enormous natural playground. From whale watching to sunsets on secluded beaches, from surfing to hikes through the tropical forest, from bird watching to horse back riding, this area is truly paradise. Come see all that our hotel and Ayampe have to offer.